Unmanaged Real Estate
A key indicator of the economic situation in any country is the condition of its real estate market. In Russia, obviously, the mineral resources sector and monopolies connected with it overshadow everything else and create their own specific atmosphere. However, for cities with a million-plus population, that lost their industrial enterprises after the collapse of the Soviet Union, it was the real estate market that became a criterion of economic development. Many wars had been fought over, and not limited to, illegal seizures of cities' land lots. An infinite number of offices had been built and leased. The traditional electoral promise of politicians of all shades had long been "millions" of square feet of residential properties and new social and sports facilities. It is well known that in post-Soviet Russia, construction projects have often been used to negotiate kickbacks and siphon off money.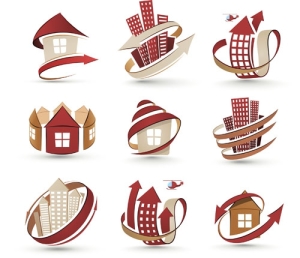 Today's situation is quite paradoxical. On the one hand, according to media reports, entire cities as well as other mega-projects such as a spaceport and an oceanarium are currently being under construction in different Russian regions.  On the other hand, the media has been talking about stagnation on the real estate market of the Moscow region since 2008, as well as about a sharp increase of the mortgage rates due to the fact that Russia's Central Bank hiked interest rates to 17 percent, lately decreased to still unaffordable 15 percent. Russian banks ask 25% per annum for a mortgage denominated in rubles. The events of the year 2014 put facility owners, realtors and potential buyers off their stride. Although it was generally thought that real estate investments are maximally protected against any risks, today, given the current economic situation, nobody can be sure of anything. The analysis of the real estate market is rather contradictory. It is hard to see the reality behind pictures of bright prospects presented by developers, real estate agencies and banks specializing in mortgage lending. There is only one thing experts agree on: "The condition of the real estate market in 2015 will depend on the general state of the economy and further rise in the value of currencies…". On the one hand, in the conditions of inflation and economic instability, people try to save their surplus cash by investing it in real estate. On the other hand, developers abandon their projects, and some banks stop issuing mortgage loans.
In Moscow and St. Petersburg, the sales volume of real estate increased in 2014, generally thanks to mortgages. Although other big Russian cities also saw an increase in sales, it was not as considerable and was linked first of all to people's wish to protect their savings in any way possible. At the same time, prices are increasing, which makes ownership of real estate less affordable even for the middle class people.
Moreover, the current economic crisis only aggravated systemic problems that have been building up for the last 15 years and the resolution of which has been constantly put aside. The commercial real estate market is still characterized by the absence of universal rules and the fear of long-term partnership relations; the problem of hoodwinked real estate investors has not yet been solved; Russia's mortgage market is still embryonic, and it does not seem that its problems, constantly appearing here and there, are going to be solved anytime soon. Following a sharp fall of ruble in late 2014, the situation with Russian borrowers who were issued credits in hard currency caused a great resonance. Experts evaluate this situation as a force-majeure and call borrowers hostages which is not surprising since in many cases borrowers' outstanding debts considerably exceed the market value of their properties (in rubles) whereas monthly mortgage payments have increased almost twofold.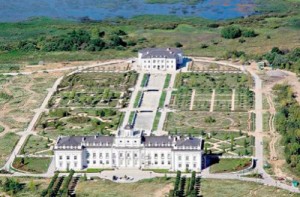 As a result the construction of both residential properties and commercial facilities is winding down, newly built real estate properties are selling at an unstable pace, not to mention commercial and office space rentals: empty windows on the ground floor intended to house retail shops and restaurants, and deserted offices speak for themselves. Instead, the work is in full swing in the Kremlin and the State Duma where makers of Russian policies are gradually destroying the country's economy while keeping an eye on their own real estate investments.