Oligarchs with shovels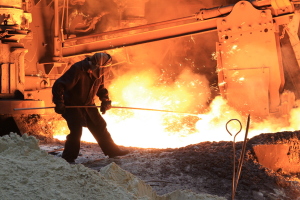 Some sectors of industry are inextricably linked to the progress of mankind, and one of these sectors is metallurgy. Currently the world-wide production and consumption of metals equals hundreds of millions of tons per year. Goods produced globally from non-ferrous and ferrous metals all over the world is more than 70% of the gross national product of all countries combined. Metal is everywhere: everything from swimsuits to spaceships have metal parts.
Russian steel industry is responsible for 5% of Russia's gross national product. It constitutes about 10% of foreign trade, and it brings in 5% of tax revenues to the state budget. The steel industry was completely privatized in the 1990s and has long been divided between the richest Russian businessmen: Vladimir Lisin of Novolipetsk Steel (NLMK); Mikhail Prokhorov of Rusal, Polyus Gold, and the mining and metallurgical company Intergeo; Roman Abramovich of the metallurgical Evraz Group and the gold mining Highland Gold Mining; Suleiman Kerimov of Polyus Gold; Oleg Deripaska, a co-owner and a president of the aluminum giant Rusal; Alisher Usmanov of Metalloinvest, Oskol Electric Steel Works, Ural Steel, Mikhailovsky GOK, and Lebedinsky GOK; Alexei Mordashov of Severstal; Vladimir Potanin of MMC Norilsk Nickel; and Igor Zyuzin of Mechel.
However, new private owners decided not to invest much in the development of production capacities. They are exploiting those they had been left with after the Soviet era ended. As a result, production has decreased 60-70% and its growth is less than 2% per year. The technology is dated, innovation is slow, and productivity is low. The industry is also burdened by high resource intensity and the extremely low sustainability of production.
It is ironic that, despite relatively high export volumes of metals in general, the country imports a major portion of its stainless steel. According to the experts of the Russian Stainless Steel Development Association, the share of imported stainless steel in Russia has increased to 68% in the first half of 2014 compared to 64.5% in the first half of 2013. At the same time, the consumption of similar domestic products fell to 32% from 35.5%. As for flat steel, 85% imported.
Russia does not produce at all some types of the stainless steel tubes which are used in the nuclear power industry and in offshore oil and gas production. Officially, the Ministry of Industry and Trade stated that in 2011-2012 the share of imports was 62-66% for hot-rolled flat steel, 84.4-91.6% for cold-rolled flat steel, and 36.2-48% for long steel. It seems that the exported products are made by a simple processing of metal ores, while other steel products have to be imported. This is reminiscent of the fact that shortly before the Second World War, Germany bought a huge number of shovels from the Soviet Union to make armor for Nazi tanks.
Low levels of metal processing in periods of declining world prices are painful for the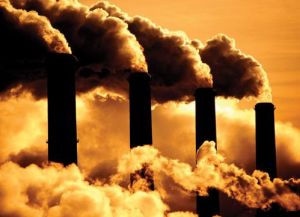 solvency of the industry. Russian metallurgists regularly seek government financial assistance. During the economic crisis of 2008-2009 many major Russian steel
companies went bankrupt. The debts of Rusal were about $14 billion, Mechel $9.2 billion, Severstal nearly $5.7 billion, NLMK more than $4.9 billion, and Evraz $6 billion.
In 2015 the decline in the production of Russian steel equals 1.4% so far and at the end of the it can be more significant. There has been a sharp drop in domestic demand. A possibility of the expansion of exports is very limited. Competition with Chinese steelmakers is gaining momentum. Exporters' warehouses are full with finished products. It is not difficult to predict that the "oligarchs-metallurgists" will soon ask Kremlin for more financial assistance. They need to rush to reserve a place in the queue along with bankers and oilmen.