Putin and Imprisonments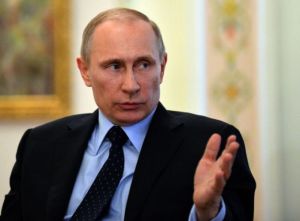 "Where are imprisonments?" This infamous quasi-humorous question Putin addressed to Russian law enforcement officials in 2009. And although at the time he was referring to the fight against smuggling and abuses at customs service, while the country was enjoying Medvedev's four-year political "thaw,"  which was even marked by a law banning pre-trial detention of businessmen (amendments to Article 108 of the Russian Criminal Procedure Code), the repressive bureaucratic machine has since been continuously implementing Putin's task.
According to the information collected by Russian human rights activists, around 300,000 businessmen are currently serving their sentences for economic crimes and around 30,000 businessmen get sentenced every year under Article 159 of the Russian Criminal Code (swindling).

It is commonly believed that law enforcement bodies used repressions against business for the first time in 2003 in the Yukos case when Mikhail Khodorkovsky was put behind the bars, which the police and security forces of different levels treated as a dog command to bite. However, there are earlier examples of "effective" arrests of businessmen before 2003 for the purpose of expropriating private businesses. Suffice it to recall the case of Vladimir Gusinsky and his TV channel NTV.
Criminal prosecution of brothers Alexei and Oleg Navalny accused of alleged financial fraud became the most flagrant criminal case of the year 2014. There is no doubt that the authorities, who by the way do not even pretend to have different motives, are using criminal proceedings against a Russian opposition leader Alexei Navalny to restrict his political activities.   Just before the New Year, the Russian authorities mocked Alexei in a particularly cynical way by leaving him under house arrest and at the same time putting his younger brother Oleg behind the bars for three and a half years.  Just as in the case of Mikhail Khodorkovsky and his former employees, the Navalny brothers were sentenced for regular business activity which was declared fraudulent.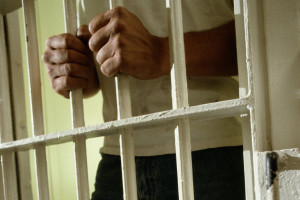 Many businessmen choose not to declare openly that they are being persecuted by the authorities, and try to come to an agreement with them without "washing dirty linen in public."  The rather brief house arrest of Vladimir Yevtushenkov, chairman of the Sistema conglomerate, is last year's example of such an approach. Criminal prosecution of a top Russian businessman could not go unnoticed. It is obvious, however, that Yevtushenkov came to an under-the-table arrangement with the authorities:  he was left alone after the Sistema conglomerate stopped opposing the expropriation of Bashneft.
During Putin's presidency, thousands of Russian businessmen, small and large business owners, both in Moscow and throughout Russia, lost their property, freedom, health and sometimes even life as a result of illegal criminal prosecution by the Russian authorities. As an old Soviet saying goes, "As long as there is the person, you can always find a relevant crime to accuse him of." The most "popular" charges brought against businessmen are different types of fraud such as swindling, defined by Art. 159 of the Criminal Code of the Russian Federation, of which were accused and got prison sentences Sergei Bobylev (Sunrise), Alexander Stepanov (Energomash group)  and Alexei Kozlov (Iskozh company), misappropriation or embezzlement, established by Art. 160 of the Criminal Code that was used against Navalny in Kirovles case, and extortion, defined by Art. 163, with which were charged Dmitri Baranovsky and  Olga Larina (JSC StroiDorMash). Also, in order to extend prison terms, fraud charges are usually followed by charges of legalization (laundering) of funds or other property acquired in an allegedly illegal way under Art. 174.1 of the Criminal Code of the Russian Federation.   Sometimes "milder" charges are used such as abuse of authority defined by Art. 201 of the Criminal Code (as in the case of Anton Pchelnikov, deputy general manager at JSC Aviaagregat, or illegal enterprise defined by Art. 171, as in the case of Mikhail Firstov, deputy chief of the Volga design bureau of the Space Rocket Corporation Energiya. However, from the point of view of investigators encouraged by their bosses, these articles of the Criminal Code do not provide for long enough terms of imprisonment. Consequently, if the accused continues to resist, he will face a new and more serious charge, as it happened with Oleg Sanzyapov (Kubansky Sakhar holding).
In addition to main business owners Russian law enforcement bodies also persecute their employees such as managers, lawyers, accountants as well as contractors and partners.   For example, in the Yukos case, beside Khodorkovsky and his partners at the Menatep Group, several dozen people were targeted in the investigation as suspects, accused or convicts. This helps investigators to achieve two goals simultaneously:  they create "criminal groups," which results in more serious charges for the accused, and force innocent people to give false testimony against their employers.
As in the Soviet times, running a business in Russia is becoming an increasingly risky activity.  Furthermore, these risks are not characteristic of countries with market economy: in Putin's Russia, private property can be easily taken away from its owner and transferred to the mighty of the Russian state. And those slow-witted businessmen who dare to oppose the way things are, end up in prison where they can very quickly lose not only their property, but also their health and lives.  Czar Putin was probably joking when he talked about "imprisonments." It seems unlikely that his goal was to destroy any guarantees of free enterprise in the country–he himself does not really mind businessmen unless they meddle in politics. His loyal dogs, however, constantly demonstrate to the active part of Russian society how much they hate any aspect of freedom.