Gazprom's Blackmail
On January 14, Gazprom CEO Alexey Miller made a startling statement: Russia intends to stop its gas exports to Europe via Ukraine and will do it via Turkey instead.
Gazprom has been trying for a long time to find an alternative to the old Soviet-built pipeline system that runs to Europe through Ukraine, which is no longer a Russia's brotherly satellite. North Stream that opened a couple of years ago and runs under the Baltic Sea reduced Gazprom's dependence, if only by half, on Ukraine as a transit country.  South Stream with its pipeline that was initially to be laid across the Black Sea to Bulgaria and further to South Europe, was supposed to solve the second half of the problem.  However, in the fall of 2014, President Putin suddenly announced Russia's decision to abandon the South Stream project, which by the way had already been put on hold due to EU anti-monopoly rules, according to which a company cannot at the same time own gas along with the system of its transportation and sell this gas to the ultimate consumers, which was exactly what Gazprom was aiming at.
Gazprom's current position seems to be extremely tough and even categorical. Miller noted that the European Union had "at the most a few years for this.   It's a very, very tight schedule.  In order to meet the deadlines, efforts to build new trunk pipelines in EU countries must begin right now,  otherwise that gas will end up on other markets," Miller said, according to Interfax. Gazprom's basic argument is the unreliability of Ukraine as a transit country. Russia does everything to retain its dominant position on the European gas market and at the same time strives to minimize its dependence on Ukraine.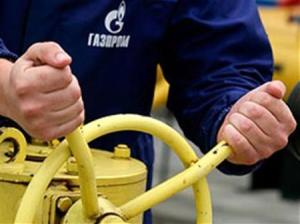 Today, about half of Gazprom's natural gas intended for Europe is transported through Ukraine. In accordance with existing contracts, Gazprom has to supply its gas to European consumers at certain delivery points in Central Europe.  Turkey, however, intends to transport gas only to the Greek-Turkish border where there have never been any gas delivery points. Consequently, Gazprom suggests European countries build their own pipelines to transport gas further to Europe.  Moreover, no binding contract has yet been signed between Gazprom and Turkey. There is only a memorandum of understanding. Turkey, however, is an extremely difficult and unpredictable negotiator. Suffice to recall how long it initially took Ankara to give permission to Russia to proceed with the South Stream project, and that a year after Russia had finally gotten the permission, Turkey recalled it and abandoned the project altogether.
If one takes a detached view, this scheme that Moscow is trying to implement seems rather unrealistic.  It is obvious that the European Union is not going to implore Russia to continue transporting gas via Ukraine. Besides, today Gazprom has no alternative to the Ukrainian pipeline.   In order to solve its problems connected with gas exports, Kremlin decided to play an all-or-nothing game by once again blackmailing its partners. However, such a game may result in Gazprom losing all of its positions on the European market.