Experts
Pavel Ivlev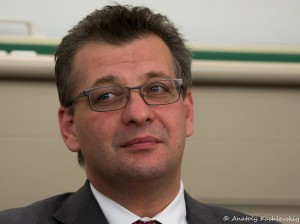 Chairman of the Committee for Russian Economic Freedom
Pavel Ivlev was a long-time legal counsel to YUKOS and its former CEO, Mikhail Khodorkovsky, who fled to New York from Russia under fear of unjust prosecution. A district court in Moscow issued an arrest warrant for Ivlev in 2005 on charges of embezzlement and money laundering, identical to those of Khodorkovsky and Lebedev. Ivlev believed that the arrest warrant was a result of his refusal to provide false incriminating evidence against Khodorkovsky and other key YUKOS managers. Ivlev has vowed not to return to Russia.
A graduate of Moscow State University Law School in 1993, Ivlev also studied law at Columbia University (New York) and Queen Mary College (London) law schools, and is a member of the International Bar Association and the U.S.-Russia Business Council. In 1997 Ivlev became a partner of a leading Moscow-based international law firm, ALM Feldmans, which was effectively destroyed by the broader attack on YUKOS and its advisors.
 Jamison R. Firestone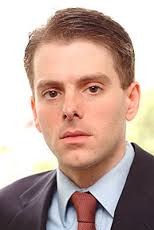 Jamison R. Firestone is a member of the New York Bar and sat on the Board of Directors of the American Chamber of Commerce in Moscow for six years. He is Managing Partner of Firestone Duncan, which is both a law firm and an audit firm with offices in Moscow and London. The firm was established by American attorneys in 1993 to service the specialized legal, tax, accounting, and audit needs of foreign ventures doing business in Russia or with Russian parties. Many of Firestone Duncan's clients are well known western firms including many western law firms that do not have a Russian presence. The firm's client list also includes a growing number of dynamic Russian firms.
Firestone has been a tireless advocate and lobbyist of legal and administrative reforms to improve rule of law and reduce the administrative burdens of doing business in Russia. Firestone counsels Hermitage Capital, an investment firm that was Russia's largest foreign investor with over $4 billion under management. In 2007 three of Hermitage Fund's Russian investment companies were stolen with the active involvement of Ministry of Interior officers. In 2008 one of Firestone's lawyers, Sergei Magnitsky, was falsely detained and tortured to death in pretrial detention by the Ministry of Interior officers he had exposed as being involved in the theft.
The death of Sergei Magnitsky in pretrial detention in November of 2009 has led to one of the most important rule of law cases in Russia. Although President Medvedev has called for an investigation into the causes of Magnitsky's death, he has not called into question the arrest of a lawyer by the officers he testified against, nor has done anything to aid Firestone's client Hermitage Fund to regain control of its stolen companies. In fact President Medvedev has allowed the same officers who Magnitsky accused, and who detained and killed him, to continue to bring fabricated criminal cases against any lawyer who attempts to expose their corruption. As of this date, in addition to detaining and killing Mr. Magnitsky, the same group of Ministry of Interior officers, who somehow acquired millions of dollars of publicly recorded assets at the time of the theft, has attempted to arrest seven more lawyers from five different Russian law firms.
Firestone is a great believer in the potential of the Russian market but believes that clients must understand the failings of the Russian legal system before making investment decisions.
 Sanford Saunders

 Sanford Saunders, a litigator with more than 20 years of experience, focuses his practice on complex civil litigation and white collar criminal defense management with an emphasis on energy-related matters. As a shareholder of Greenberg Traurig LLP, he represents clients in both domestic and international matters.
Saunders is a member of the Litigation and Criminal Justice Sections of the District of Columbia Bar Association, the Litigation Section of the American Bar Association, and contributed to the American Bar Association's Non-Grand Jury Criminal Subpoenas Report. Saunders has played a leading role in the defense of Russian businessman, Mikhail Khodorkovsky.
 Bruce Misamore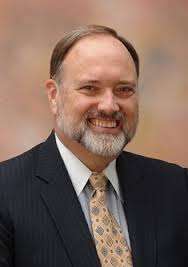 Bruce Misamore, the former CFO of Russian oil company Yukos, works from his Houston home to regain lost assets for Yukos' more than 55,000 shareholders. Now retired, Misamore spends several hours a day working on Yukos-related issues. Five years ago, Russian authorities seized Yukos' assets to satisfy fictitious tax claims against the company, after having arrested the now jailed oligarch and company CEO Mikhail Khodorkovsky on fraudulent politically motivated charges unrelated to the company.
Misamore maintains that the tax charges were trumped up and that the seizure was unjust, a move by the Kremlin to re-nationalize its oil industry and punish political enemies of Russian leader Vladimir Putin. Yukos' assets were eventually sold to two state-owned companies, Rosneft and Gazprom, and the proceeds from the sales paid primarily to the Russian government to satisfy the fictitious tax claims. Russian prosecutors have argued that Misamore and his counterparts stripped valuable assets from the company and sold them for personal gain. Misamore dismisses the allegations as absurd. He and other former executives are pressing their own claims on behalf of the company against the Russian government before the European Court of Human Rights. It's the largest case of its kind to be brought in the court's 60-year history with damage claims exceeding $100 billion.
Andrey Stolbunov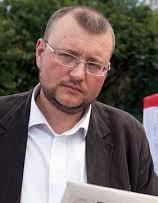 Mr. Stolbunov is an attorney and a Vice-Chairman of the Presidium of the Moscow Bar Association "Zakon & Chelovek" ("Law and Man")  and the Chairman of the Board of the Public Human Rights Organization "Spravedlivost" ("Justice"). He currently resides in the United States, having have fled an  unlawful criminal prosecution on trumped-up charges. These charges followed his proactive struggle for the rights of the citizens of the Russian Federation that fell victim of the corrupt Russian government. From 2003 he practiced law in such areas as the protection of the interests of the companies subject to hostile takeovers ("corporate raiding"), consulting for commercial and not-for-profit organizations, and defense in criminal proceedings.
Mr. Stolubunov's main objective was to provide legal support  for the economic security of business.
From 2006 to 2013 his public activities included:
–  Holding the position of the Editor–In-Chief of the "Public and Legal Portal "Justice";                                                                                                                                      –  Participation in the drafting of the legislation for public control, as a member of the working group of the Presidential Council on Human Rights;                                  – Developing the technologies to facilitate public inquiry that would target corruption;                                                                                                                                   – Being an expert of the Public Chamber of the Russian Federation and a number of media outlets (Channel One, Russia 24, TV Center, "Rossiyskaya Gazeta" ("Russian Newspaper"), "Novye Izvestia" ("New Izvestia"), "Novaya Gazeta" ("New Gazette"), "Argumenty Nedeli" ("Arguments of the Week"), "Parlamentskaya Gazeta" ("Parliament Newsletter").
Boris Palant

Boris Palant is a partner with a New York-based law firm Palant & Shapiro, PC. He is a graduate of Kharkov University, specializing in English and French Languages. In 1978, received his Master of Arts Degree from State University of New York at Buffalo (Psycho- and Neuro-Linguistics and Semiotics), and in 1983 he received his Juris Doctor Degree from SUNY Buffalo School of Law.  Since 1984 he has been in private practice, having represented clients from all over the world:  former Soviet Union, France, UK, Germany, Italy, Argentina, Uruguay, Israel, Egypt, Mexico, Guatemala, Poland, Hungary, and Czech Republic.  Boris Palant holds the title "Super Lawyer" awarded by Thomson-Reuters.
Over the span of 30 years (as of fall of 2014) Boris Palant has successfully handled hundreds of various types of immigration cases, ranging from asylum and relatives' petitions  to "green cards" on the basis of extraordinary ability (EB-1) to complicated removal proceedings.  His clients include famous writers, composers, scientists, athletes, and attorneys.
Boris Palant has also served as Trust Protector for some of his clients and has represented clients in complex litigation matters before foreign tribunals (Monaco).  He has consulted foreign businessmen on issues involving transparency of capital, repatriation of capital, tax consequences of acquisition of the US resident alien status and of surrendering this status.   Together with his partner Alex Shapiro, Boris Palant has represented clients in complex international child abduction cases which resulted in the return of the abducted children from US to Russia.  Boris Palant hosts a popular weekly radio show on legal subjects at 620AM, and he has also appeared as a guest legal commentator in TV and radio programs of the BBC, Voice of America, RTVi, RTN, NTV America. His column on legal issues is featured in the Russian-American weekly "Russkaya Reklama".